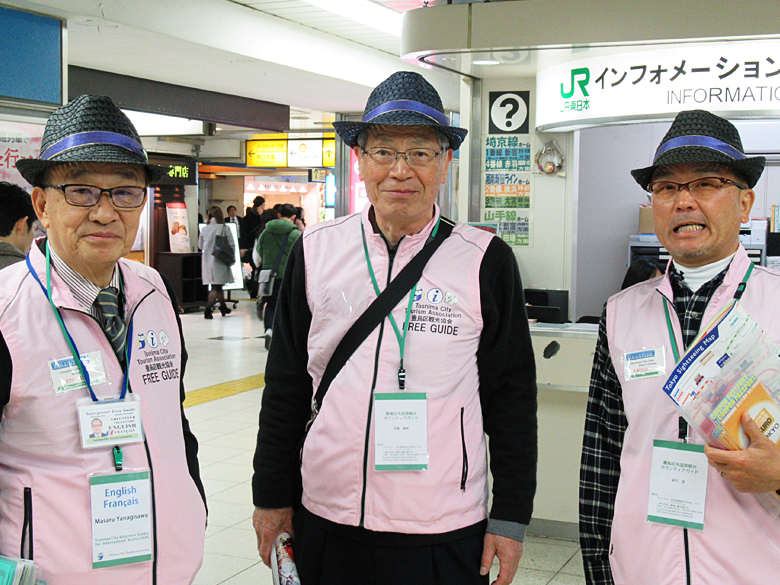 Welcome to Ikebukuro
Ikebukuro, the center of Toshima City known as the International City of Arts & Culture, is a prominent downtown area rivaling Ginza, Shinjuku, Shibuya and Asakusa. It offers plenty of entertainments, shopping and dining opportunities.

Ikebukuro is divided by Ikebukuro station into the east side and the west side. In the east area you will find such high-rises with a variety of fashionable items as Sunshine City building complex. Near the tallest building "Sunshine 60" in Toshima City, the "Otome Road" is a relatively new addition and is known among Japanese as a center of "anime" and cartoons. In the west area you will sense a slightly different atmosphere. It is represented by Tokyo Metropolitan Theater, St' Paul university and Jiyugakuen Myonichi-kan designed by F. R. Wright which is designated as an Important Cultural Asset in 1997. Last but not least here in Ikebukuro you can enjoy such inexpensive but very delicious meals as Ramen which are called B-class (local's favorite) gourmet cuisine among Japanese.

As you see in the Free and Friendly Guide Services, there are a number of interesting spots within a 10 to 15 minute walk from Ikebukuro Station. We hope that together with us, you will explore and enjoy Ikebukuro as much as you can.

Finally, we always welcome your visit to Ikebukuro!! Please come to see us when you have spare time in Tokyo.